Table of Contents
Introduction
Understanding Cybersecurity
The Growing Threat to Small Businesses
Why Small Businesses are Targeted
Consequences of Cybersecurity Breaches
The Cost of Ignoring Cybersecurity
Practical Steps for Small Business Cybersecurity
Common Misconceptions
FAQs on Small Business Cybersecurity
Conclusion
1. Introduction
In the digital age, small businesses are increasingly becoming the target of cyber threats. The interconnected world we live in has opened up new opportunities for businesses, but it has also exposed them to the risks of cybersecurity breaches. In this article, we will explore why small businesses should be concerned about cybersecurity and what steps they can take to protect themselves.
2. Understanding Cybersecurity
Cybersecurity refers to the practice of protecting computer systems, networks, and data from theft, damage, or unauthorized access. It involves implementing measures to ensure the confidentiality, integrity, and availability of information. Small businesses, just like large corporations, handle sensitive data, making them vulnerable to cyber attacks.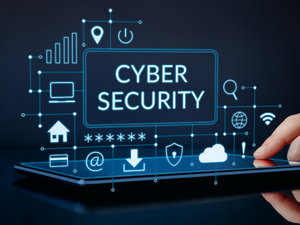 3. The Growing Threat to Small Businesses
As technology advances, so do the methods employed by cybercriminals. Small businesses are no longer immune to sophisticated cyber attacks. In fact, they are often perceived as easier targets due to potentially weaker security measures compared to larger enterprises.
4. Why Small Businesses are Targeted
Small businesses may wonder why they are attractive targets for cybercriminals. One reason is that they often lack the robust cybersecurity infrastructure that larger corporations can afford. Additionally, small businesses may be part of a supply chain, making them a gateway to larger entities.
5. Consequences of Cybersecurity Breaches
The consequences of a cybersecurity breach can be severe for small businesses. Apart from financial losses, there is the risk of reputational damage, loss of customer trust, and potential legal consequences. Small businesses may struggle to recover from such incidents, making prevention crucial.
6. The Cost of Ignoring Cybersecurity
Some small businesses may underestimate the importance of investing in cybersecurity. However, the cost of ignoring cybersecurity can far exceed the initial investment required to implement preventive measures. The long-term impact on the business's bottom line and reputation should not be underestimated.
7. Practical Steps for Small Business Cybersecurity
Practical Steps for Small Business Cybersecurity
Small businesses are increasingly becoming targets of cyber threats, emphasizing the need for robust cybersecurity measures. Implementing practical steps to enhance cybersecurity is crucial for protecting sensitive data, maintaining customer trust, and avoiding the financial consequences of a breach. Here are some practical steps that small businesses can take to bolster their cybersecurity defenses:
1. Employee Training
Investing in cybersecurity training for employees is a fundamental step. Educate staff about common cyber threats, such as phishing attacks and social engineering, and emphasize the importance of strong password practices. A well-informed workforce serves as a crucial line of defense against potential breaches.
2. Regular Software Updates
Outdated software is a common vulnerability exploited by cybercriminals. Ensure that all operating systems, antivirus programs, and other software are regularly updated. Software updates often include security patches that address known vulnerabilities, reducing the risk of exploitation.
3. Secure Networks
Securing networks is paramount to preventing unauthorized access. Implement firewalls, encryption, and Virtual Private Networks (VPNs) to create a robust defense against external threats. Additionally, restrict access to sensitive information to authorized personnel only, minimizing the risk of internal breaches.
4. Data Backups
Regularly backing up critical data is a proactive measure that can save a business in the event of a cyber attack. Data backups should be stored securely, either offline or in a separate, protected environment. This ensures that, in case of a ransomware attack or data loss, the business can quickly recover without significant disruptions.
5. Two-Factor Authentication (2FA)
Implementing Two-Factor Authentication (2FA) adds an extra layer of security to user accounts. By requiring users to provide two forms of identification before accessing sensitive systems or information, businesses can significantly reduce the risk of unauthorized access, even if login credentials are compromised.
6. Endpoint Security
Endpoint security focuses on protecting individual devices, such as computers and mobile devices, from cyber threats. Install reputable antivirus software and ensure that all devices connected to the business network have updated security measures in place. Endpoint security is crucial in preventing malware infections and other forms of cyber attacks.
7. Security Audits and Assessments
Regularly conduct security audits and assessments to identify vulnerabilities within the business's infrastructure. Engage with cybersecurity professionals or utilize automated tools to evaluate the effectiveness of existing security measures. Addressing vulnerabilities promptly is essential for maintaining a strong cybersecurity posture.
8. Incident Response Plan
Developing an incident response plan is essential for minimizing the impact of a cybersecurity incident. Define clear procedures for detecting, responding to, and recovering from security breaches. Having a well-defined plan in place ensures that the business can act swiftly and effectively in the event of an attack.
9. Employee Access Control
Implement strict access controls to limit the information and systems that employees can access based on their roles. Regularly review and update access permissions to ensure that only authorized personnel have access to sensitive data. This helps prevent internal threats and unauthorized data access.
10. Secure Vendor Relationships
If your business relies on third-party vendors or partners, ensure that they also adhere to strong cybersecurity practices. Evaluate the security measures of vendors and establish clear security requirements in contracts. A chain is only as strong as its weakest link, and securing vendor relationships is vital for overall cybersecurity.
By adopting these practical steps, small businesses can significantly enhance their cybersecurity defenses and reduce the risk of falling victim to cyber threats. Proactive measures, combined with ongoing education and regular assessments, contribute to creating a resilient cybersecurity environment for small businesses.
8. Common Misconceptions
It's important to dispel common misconceptions about cybersecurity for small businesses. Some may believe that they are too small to be targeted, but in reality, every business, regardless of size, is at risk. Understanding the threats and taking proactive measures is key.
9. FAQs on Small Business Cybersecurity
Q1: Can small businesses afford cybersecurity measures?
A: Yes, many affordable cybersecurity solutions are tailored for small businesses. Investing in preventive measures is more cost-effective than dealing with the aftermath of a breach.
Q2: How often should employees undergo cybersecurity training?
A: Regular cybersecurity training should be conducted at least annually, with additional sessions for new hires. Continuous education helps employees stay vigilant against evolving threats.
Q3: Is cybersecurity only about protecting against external threats?
A: No, internal threats, such as employee negligence or intentional misconduct, can pose significant risks. Cybersecurity measures should address both external and internal threats.
Q4: Can outsourcing cybersecurity be a viable option for small businesses?
A: Yes, outsourcing cybersecurity to reputable providers can be a cost-effective way for small businesses to benefit from expert knowledge and protection.
Q5: Are there government regulations regarding small business cybersecurity?
A: Depending on the location and industry, there may be regulations that mandate specific cybersecurity measures for small businesses. It's crucial to be aware of and comply with any applicable regulations.
10. Conclusion
In conclusion, small businesses cannot afford to ignore the growing threat of cyber attacks. The consequences of a cybersecurity breach extend beyond financial losses, impacting the business's reputation and customer trust. By taking proactive measures, such as employee training, regular software updates, and secure networks, small businesses can significantly reduce their risk of falling victim to cyber threats. It's time for small businesses to prioritize cybersecurity and invest in the protection of their digital assets.